The Woah Dough Story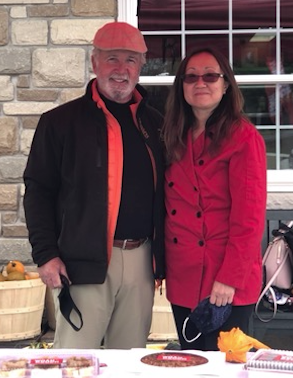 The story of WOAH! Dough began with Chef Marilyn, a trained Pastry Chef who worked in some of the finest hotels in Toronto. With so many family and friends having issues with gluten, and gluten being so prevalent in packaged baked goods, Chef Marilyn went on a mission to search for the perfect gluten-free flour blend. Word spread fast once this superior product could be enjoyed by the entire family. This is sooo good, and its Gluten-Free?…… WOAH!
ALWAYS INNOVATING, ALWAYS IMPROVING
Enjoy the aroma of fresh baked Bread and Rolls at home
Brownies
Butters Tarts
Lemon Tarts
Apple Crumble Pies
Pumpkin Pies
Chocolate Cupcakes
Blueberry Streusel Muffins
Orange Cranberry Muffins
Morning Glory Muffins
Apple Streusel Muffins
Pumpkin Spice Muffins – Limited Availability
Individual Chicken Pot Pies
Meat Loaf
Shepherd's Pie – Also available in individual sizes
Italian Meatballs
Quiche
Gourmet Breads
Coming Soon…. Chicken Parmesan, and our Signature Cookie Doughs.
Woah Dough products are created with a secret gluten-free flour base that has all the benefits of being gluten-free, but doesn't taste gluten-free.
Now available at MacMillian Orchards in Ajax, Foodland in Whitby and home delivery.